iPad receptionist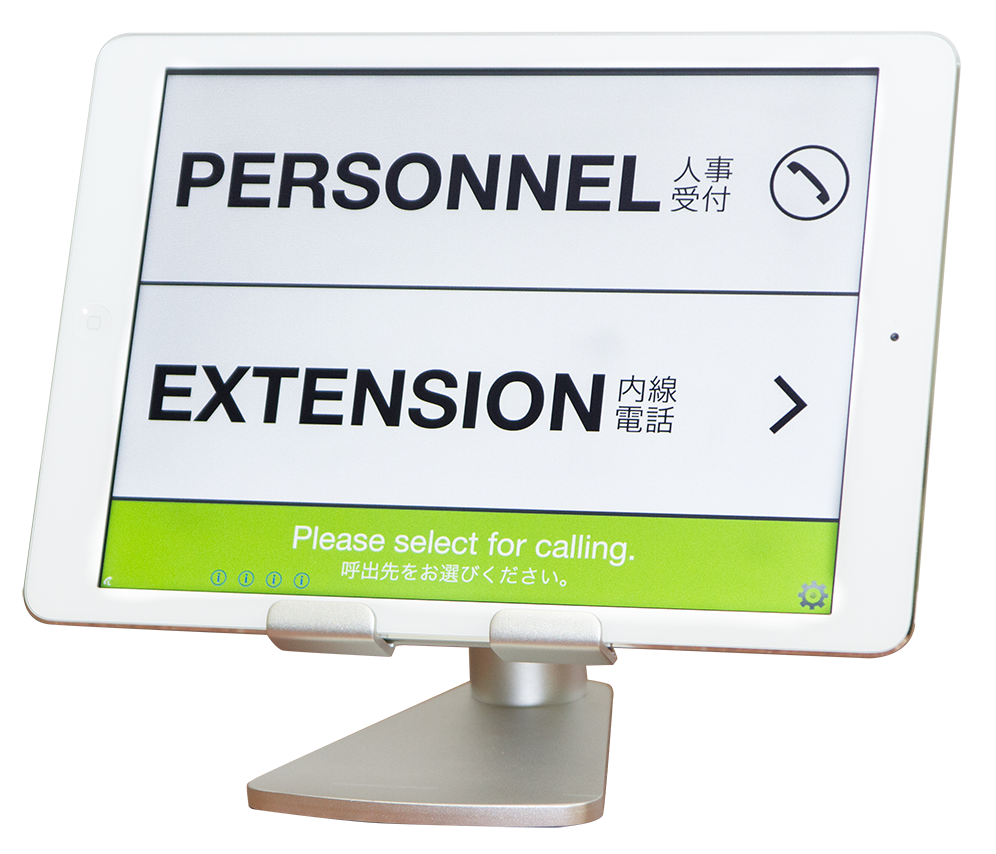 iPad reception system
Ideal for companies with limited staffing or having a busy live receptionist running around and working back and forth. With MOT we make communications with your clients a priority.
---
IP/PBX
MOT/PBX
MOT/PBX is multifunction machine which we can use as a router. MOT/PBX integrates the telephone wiring and PC cable into LAN cable.
You don't have to install a lot of cables and devices in the office. You can construct comfortable office by disposing of useless wiring.
---
POS System
These are POS terminals which support Windows OS. We have been selling this kind of product for almost 20 years. These POS terminals are the job oriented terminal which has high durability and advanced technology. The high durability and advanced technology are proved by each tests and results which are based on our original quality standard. These products are mainly used as POS terminal by stores. We offer customers the solution which can meet the demands for job oriented terminals.
---
OFFICE 24 SYSTEM, INC.
3625 Ruffin Road, San Diego, CA, 92123 United States